Panama Papers Lead to Protests, Denials, and InvestigationsThe publication of the largest data leak in history is now shaking up numerous governments around the world and sending tens of thousands of protesters to the streets.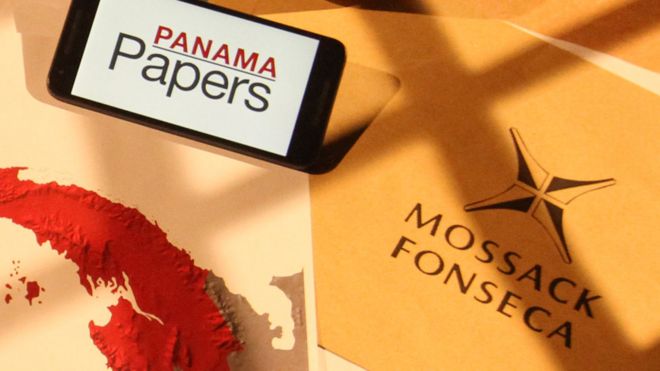 Iceland's Prime Minister Sigmundur Davíð Gunnlaugsson resigned today following massive protests in the streets of the capital Reykjavik. Revelations from what's being dubbed The Panama Papers show Gunnlaugsson's wife owned an offshore company with millions of dollars in assets in one of Iceland's major banks. Other politicians revealed to have evaded taxes and asset disclosures are denying any wrong-doing. These include the president of Ukraine, and friends and associates of Russia's president Putin, among many others. Numerous countries are now announcing inquiries into the revelations in order to find more details about which of their citizens are avoiding taxes or involved in corruption. This includes France, Australia, New Zealand, Austria, India, the Netherlands and Norway. The over eleven million leaked files from the Panamanian law firm Mossack Fonseca identify politicians and countless others of the rich and famous who used the firm's services to hide their financial transactions from their governments.Wisconsin Holds Primaries, Trump Tries to Appeal to Women
Bernie Sanders and Ted Cruz could upset respective party's front-runners Hillary Clinton and Donald Trump in today's Wisconsin primaries.Donald Trump's wife, Melania, is making rare campaign appearances in order to repair Trump's tarnished image among women.Recent polls show Trump trailing among female voters more than any other candidate. A CNN poll says only 24% of women hold a favorable opinion of Trump. The poll comes after Trump made controversial remarks on abortion including a calling for its ban and the punishment of women who receive them. The remarks follow a campaign trail long marked by misogynistic comments.In related news, Trump released a memo to the Washington Post describing how he would force Mexico to pay for his proposed border wall. Trump says he would cut off the billion dollars in remittances that are sent every year across the border. In the memo, Trump writes, QUOTE, "It's an easy decision for Mexico: Make a one-time payment of $5 to $10 billion to ensure that $24 billion continues to flow into their country year after year."Mississippi Passes Law Allowing Businesses to Refuse Service to Gay Couples
Mississippi enacted one of the country's toughest anti-LGBT laws today. According to the bill, private and public businesses can refuse service to gay couples or discriminate against them if gay marriage violates their religious beliefs. Proponents of the law claim it is not meant to undermine the federal right to marriage, but instead for the protection of religious freedom. Gay rights groups reacted with outrage towards the law, saying it legalizes discrimination against LGBT persons. One protestor said that the law aims to make her life more difficult simply because she is different.Several other states have attempted to pass similar laws, including North Carolina, Arizona, Arkansas, and Georgia. In many cases the law was stopped only by a governor's veto. The state of Indiana recently passed a similar law, while similar legislation was approved by the Missouri Senate in March.Saudi Arabia in Process of Doubling Executions Since 2015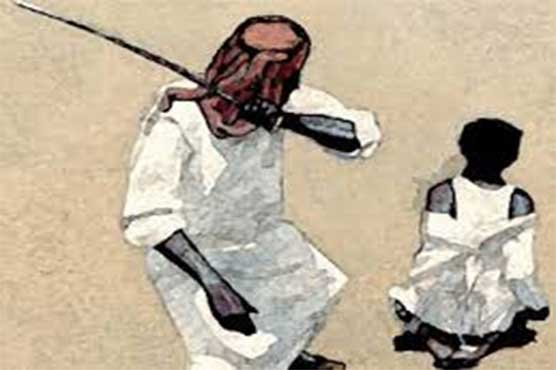 Saudi Arabia executed 82 people in the first quarter of 2016, putting it on track this year to double the number of executions compared to 2015. This finding comes as the result of a study conducted by the UK-based human rights group Reprieve. In 2015, Saudi Arabia executed 158 people. If the current pace is kept up, it will execute 320 persons this year. In comparison, the US executed 28 people in 2015. Reprieve says that many of those sentenced to death are accused of nothing more than calling for political reform in Saudi Arabia. Also, several have been under 18 years old. The report comes months after Saudi Arabia executed Shi'a cleric Nimr al-Nimr, provoking worldwide condemnation. Al-Nimr's son Mohammed spoke to the Real News about Saudi Arabia's role in the region.Saudi Arabia is a key US ally in the so-called war on terrorism. It's also a major purchaser of US arms, and receives critical assistance from the US for its war on Yemen.Aung San Suu Kyi to Become Prime Minister of Myanmar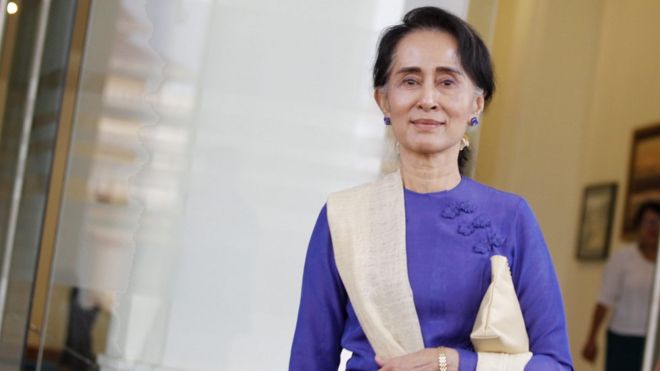 Long-time democracy advocate and Nobel Peace-Prize winner Aung San Suu Kyi will take up the position of state counselor in Myanmar's first democratically elected government. The position is an equivalent to a Prime Ministership. Suu Kyi will hold the position in addition to the foreign ministry and the president's chief of staff. Her party won eighty percent of the seats in Myanmar's parliamentary elections last year. However, Suu Kyi was barred from becoming president as the constitution previously written by the military government prohibits anyone with foreign spouses or children from holding the presidency. The military imposed this clause in order to prevent her from becoming president, as Suu Kyi has two British sons. The December 2015 elections put an end to over 50 years of military dictatorship in Myanmar.Women Nominees for UN Secretary General
The United Nations could see a woman take the position of Secretary General for the first time in the organization's history. Helen Clark, the current president of the United Nations Development Program, and former Prime Minister of New Zealand, formally announced her candidacy yesterday to succeed Ban ki-Moon. His term is set to expire at the end of this year, and Clark is considered one of the strongest candidates. This comes after several high profile UN officials, including General Assembly president Mogens Lykketoft and former Security Council president Samantha Power called on the UN to nominate women for the position. Four of the eight nominees so far are women. An online petition advocating for a woman as Secretary General has so far collected over 30 thousand signatures.Maryland Passes Extensive Climate Legislation
And finally, Maryland governor Larry Hogan signed one of the country's toughest pieces of legislation on climate change. The bill requires Maryland to reduce emissions by 40 percent of 2006 levels by 2030. It thereby increases a previously set target while postponing the target year. Chesapeake Climate Action Network director Mike Tidwell described the law as, QUOTE, "one of the strongest greenhouse gas reduction targets in the nation."Well, that's all for today. My name is Kayla Rivara and this was The Real News of the Day. Please don't forget to visit our website, TheRealNews.com, where you can find all of our in-depth coverage of these stories and much more. Thanks for joining us!